In 2017, the Dental Health Foundation worked with Ms Bernie Ffrench, Dental Hygienist to produce a iCAN Oral Health Information Postcard in conjunction with the Irish Children's Arthritis Network highlighting how oral health can be impacted by this condition.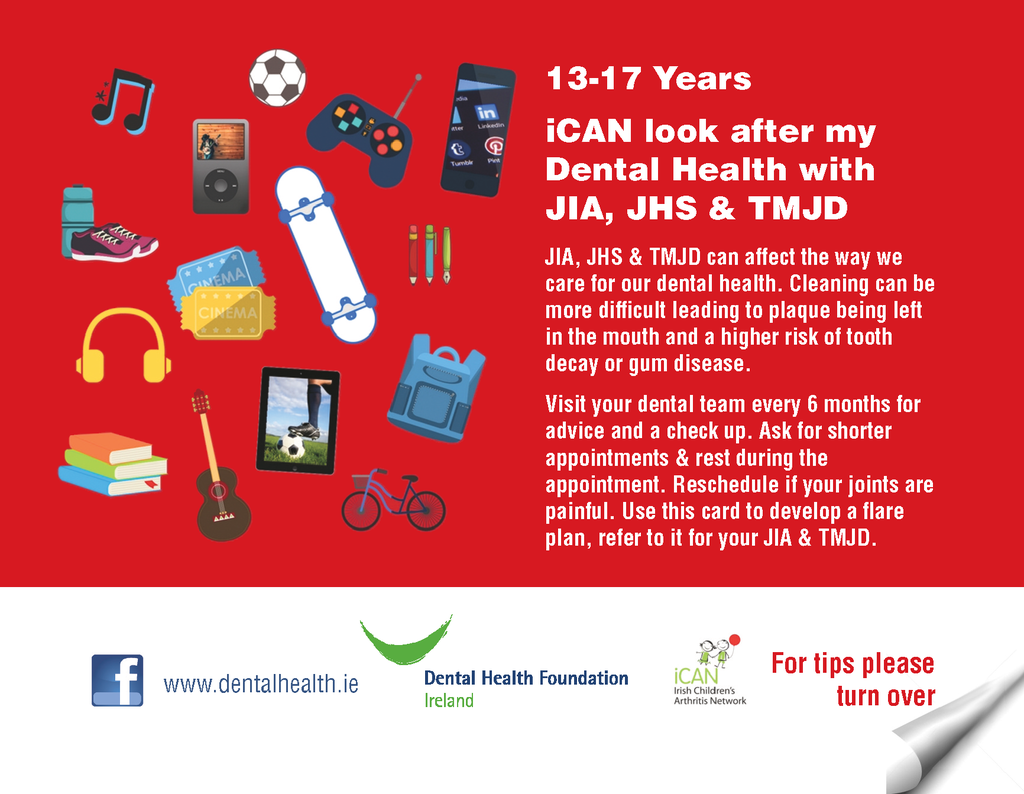 These postcards provide information for parents with children and teenagers who have special needs with Temporomandibular Joint disorder (TMJ), Juvenile Idiopathic Arthritis (JIA) and Joint Hypermobility Syndrome and how this can affect oral health care. Cleaning can be more difficult when the joints are painful, thus leading to plaque being left in the mouth- presenting the possibility of higher risk tooth decay or gum disease.
These cards can help the development of a 'Flare Plan' and in the management of oral health during a flareup.