The Moloney Award was established in 2003 to recognise the outstanding contribution made by the late Dr. Joe Moloney to oral health promotion in Ireland, through his involvement as a founding member of the Dental Health Foundation (DHF) and his lifetime contribution to the Irish Dental Association (IDA).
Between 2003 and 2014 the Award was presented to an individual or group of dentists judged as Best Table Demonstration by a panel of judges. Competitors were judged on detailed criteria including originality, usefulness and presentation. A key requirement of the judging criteria was that each demonstration presented a practical component applicable to general dental practice. A hands-on, interactive approach was encouraged to all the presentations.
Following consultation between the IDA and the DHF it was agreed to change the format of the Award. Since 2015 the Moloney Award has been awarded to an outstanding Irish presenter/lecturer at the IDA's annual scientific conference, chosen by the delegates who nominated the presenter of choice.
The winning competitor is awarded a specially commissioned Waterford Crystal bowl with accompanying stand.
The Winner for 2022 is Dr Aisling Donnelly whose lecture 'Endodontic mishaps: how to predict, avoid and recover from them' focused on providing a systematic approach to ensure that dentists can deliver consistent and successful treatments for their patients without any stressful complications'.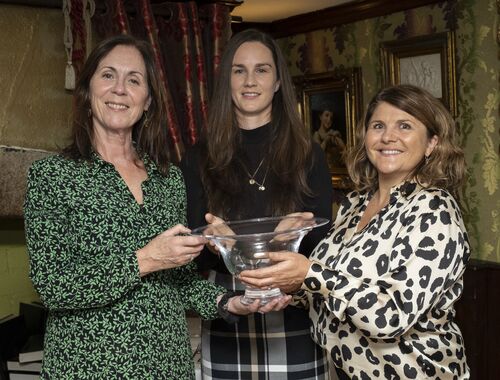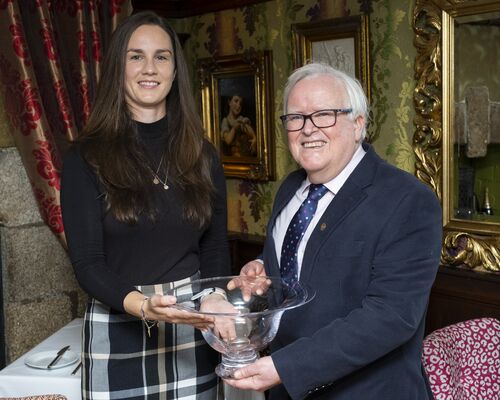 The Winner for 2019 is Dr Claire Healy for her lecture 'Oral mucosal disease and what to refer'.
Pictured below: (L-R) Dr. Patrick Crotty, Trustee, Dental Health Foundation, Dr. Claire Healy, and Ms. Orlaith Kennedy, CEO, Dental Health Foundation. 2nd Picture, Ms. Orlaith Kennedy, Dr. Patrick Crotty, and Professor Leo Stassen, Dublin Dental University Hospital TCD. Previous Winners of the Moloney Award.