Fissure sealant booklet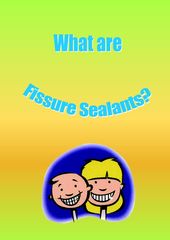 Download
Summary
Produced by HSE Oral Health Promotion Team (Dental Services), Coolock Health Centre. Supported by the Dental Health Foundation.
This booklet provides an overview of what fissure sealants are, their application, use and details of what they look like.
Fissure sealants are only one way of helping to prevent tooth decay and your dentist will decide whether it is appropriate or necessary to apply fissure sealants to you or your child's teeth.
Please see the 'Pit and Fissure Sealants- evidence-based guidance on the use of sealants for the prevention and management of pit and fissure caries' for further information.