ISDH Bursary 2016
The Dental Health Foundation is proud to support the work of those working in special care dentistry through its Annual Bursary Awards, which were presented at the Irish Society for Disability & Oral Health Annual Summer Conference on June 17th 2016.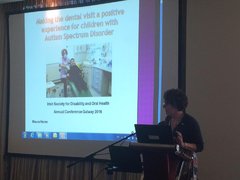 The Biennial ISDH Travel Bursary was won by Dr Maura Haran, for her presentation "Making the Dental Visit a Positive Experience for Children with Autism Spectrum Disorder". Dr Haran presented this as an oral presentation at IADH Chicago in April 2016.
"Tom goes to the dentist", based on the work of Dr Siobhan Doherty Principal Dental Surgeon, HSE, Dublin South West- Kildare West Wicklow Service Area, was developed by Dr Maura Haran, Senior Dental Surgeon - Special Needs and Breda McCarthy Senior Dental Nurse, Waterford Community Services.
The Annual Special Care Dentistry Award was won by Dr Caoimhin Mac Giolla Phadraig, Department of Child and Public Dental Health, Dublin Dental University Hospital for his presentation "Total tooth loss and denture wear are related to nutritional status, mealtime support and dietary choice in older adults with intellectual disabilities in Ireland"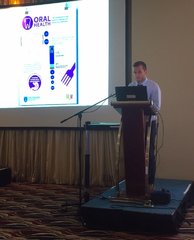 The Student/Newly Qualified Professional Award was won by Dr Maeve Cooney, a recently qualified dentist from Trinity College Dublin, for her presentation "Does current Irish practice align with the latest international guidance for the management of people taking oral and intravenous antiresorptive therapy?"