Happy Easter!
10 Apr 2017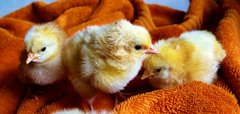 EGGCELLANT TIPS FOR EASTER!

So it's almost Easter again, and here at the Dental Health Foundation we understand that it's pretty hard to avoid chocolate at this time of year! You may be wondering how you can look after your oral health while still enjoying your Easter Eggs, so we've put together some easy tips to help you.......
Limit sugary snacks to meal times - The saliva you create when you eat helps fight off the acid attack
Drink a glass of tap water while eating your eggs, this will help to wash away the sugars that create acid and cause decay. The fluoride found in tap water also helps to protect your teeth
Brush your teeth twice a day with a fluoride toothpaste (1,000 ppm). Do not use fluoride toothpaste for children under two years of age.
Wait at least half an hour after you eat before brushing your teeth - sugary foods soften the enamel on your teeth so if you brush your teeth immediately there is a danger that you can erode the enamel.
Don't forget that good oral health is important all year long so visit your dentist regularly and remember to change your toothbrush every three to four months!
It is also important to take care of your general health as well as your teeth! Obesity is on the increase in Ireland with research showing that 38% of the adult population are overweight and 23% obese. By 7 years of age, 26% of girls and 18% of boys are overweight or obese*. Why not take advantage of the good weather and take the family out for a walk in the park this Easter?
Check out the following link for some fun activities this Easter Monday:
Cruinniú na Cásca, a Creative Ireland initiative presented by RTÉ is a free public event which will take place in towns and cities across Ireland, on Easter Monday https://cruinniu.rte.ie/
Happy Easter from the Dental Health Foundation!