Oral Health Promotion Research Group Conference
23 Jul 2013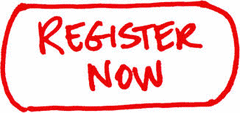 The Oral Health Promotion Research Group, Ireland is holding its 10th anniversary conference on 12th September, 2013 in the Aisling Hotel, Dublin.
The theme of the conference is "Making a difference in Challenging Times." The varied programme will give an overview of future directions for oral health promotion on the island of Ireland and will also provide practical, take-home messages and ideas that delegates can apply in their daily practice.
Speakers include Dr Dympna Kavanagh (HSE & DoH), Dr Michael Donaldson (Northern Ireland Health and Social Care Board), Margaret O'Malley (HSE West), Dr Jane Sixsmith (NUI Galway). The programme also offers an interactive session on motivational interviewing for healthcare change, presented by Dr Sharon Curtin, Anna O'Reilly and Larry O'Reilly.
The conference offers great value, particularly if you register in advance - and is a must for all working in the area of prevention and oral health promotion.
Conference fee (includes lunch) : Pre-registration: Dentists: €50/Other: €40
On the day: All: €60
Registration forms and programme available at:
http://www.dentalhealth.ie/ohprg/events/ or contact Rose.BradleyMolloy@hse.ie