World Alzheimer's Day September 21st 2012
21 Sep 2012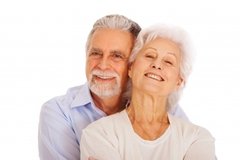 Image courtesy of Ambro at FreeDigitalPhotos.net
September 21st marks World Alzheimer's Day 2012.
As a population we are living longer and healthier lives, this is great news but for some, living longer may mean they are at increased risk of developing a cognitive disorder.
Currently approximately 40,000 people in Ireland are living with dementia and with an ageing population, this is set to significantly increase over the next number of years. In light of this the Department of Health is developing a National Dementia Strategy and the Dental Health Foundation was delighted to have the opportunity to make a submission to this in August 2012.
Cognitive impairments can sometimes mean that there are particular oral health needs too. There are high levels of oral diseases and conditions present in people with dementia due to their cognitive impairment, lack of physical dexterity (e.g. affecting how they hold a toothbrush), impaired sensory functions, multiple medications and dependence on carers.
As a carer of someone with a cognitive disorder you can help by incorporating specific communication and behaviour management techniques that have been shown to be helpful;
- Develop a routine with oral hygiene at the same time every day, not necessarily at bathing time
- Carry out oral health care in a quiet place
- Use short, simple sentences and directions
- Use non-verbal cues- facial expressions, touch to promote trust
- Use reminders and prompts
- Use 'chaining' where the carer starts the oral hygiene task and the person then helps to finish
- Use 'bridging'- use different senses such as sight and touch, the carer holds a tooth brush and places a spare toothbrush in the person's hands
- Use 'rescuing'- if attempts at oral hygiene are not going well, one carer walks off and another appears to help complete the tasks
For some specific information on denture care, please click here to read the oral health tips from the Denture Care leaflet as developed by the HSE in Dublin North East.